Rachel Bitecofer, Ph.D.
rachel.bitecofer@cnu.edu
Christopher Newport University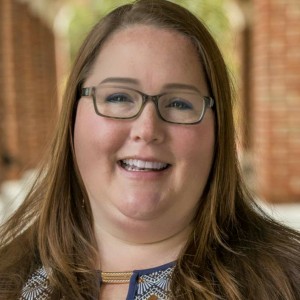 About Me:
Rachel Bitecofer is assistant director of the Wason Center for Public Policy at Christopher Newport University, where she teaches classes on political behavior, campaigns, elections, and political analysis and conducts survey research on public policy issues and election campaigns. Her work and analysis has been featured in many media outlets such as The New York Times, The Washington Post, USA Today, NPR, and she is a contracted commentator on CBC Radio. Her book, The Unprecedented 2016 Presidential Election (Palgrave McMillan) is available via Amazon. Her unique election forecasting model accurately predicted Democrats gaining 42 seats 5 months before the 2018 midterms.
Research Interests
Elections, Election Administration, and Voting Behavior
Public Opinion
Political Participation
Specific Areas of Interest
Election Forecasting
Polarization
Political Psychology
My Research:
Her innovative election forecasting model predicted the 2018 midterms five months before Election Day, far ahead of other forecasting methods. Her forecasting work is based on a theory of voter behavior which argues American elections have become increasingly nationalized and highly predictable; with partisanship serving as the dominant vote determinant for all but a small portion of Americans. Rather than a relatively fixed pool of voters rewarding or punishing the parties for their platforms or performance, recent swings in the electoral performance of the parties is the product of the ebb and flow of turnout among key elements of each party's coalitions; mobilized or demobilized by gaining or losing control of the presidency. Voters from the party out-of-power, galvanized to vote by negative partisanship, increase their turnout in subsequent elections, while turnout from the party in power wanes. The electoral fortunes of the opposition party are also improved by the movement of pure Independent voters away from the party in power due the hyperpartisan and negative political environment. Her 2020 presidential forecast can be found here. In addition to this work Bitecofer has several ongoing projects including one that looks at the ability of elite partisan cues to move public opinion from supporting a policy to opposing it (or vice versa), one that examines the role geographic proximity to negative externalities of climate change plays in mitigating partisan attitudes towards the issue, a paper looking at sexism in the way voters assess Hillary Clinton's qualifications for office, a book manuscript looking at the role the campaign industry has played in fostering polarization, and a paper looking at the increased reliance on ideological justifications in how voters assess Supreme Court nominees.
Publications:
Books Written:
(2018)
The Unprecedented 2016 Presidential Election
,
Palgrave Macmillan
This book explains the 2016 presidential election through a strategic focus. In the primaries both parties faced challenges from insurgent outsiders riding waves of populist fervor in the electorate, but only the Democrats were able to steer the nomination into the hands of their establishment favorite. Why weren't Republican elites able to stop Donald Trump from hijacking their party's nomination? Why did Hillary Clinton come up short on Election Day despite the fact that nearly everyone expected her to win after her opponent ran a haphazard campaign plagued by scandal after scandal? The research presented here argues that the Clinton campaign conducted the nearly perfect execution of the wrong electoral strategy, costing her the Electoral College and her chance to become America's first female president.