Jennifer Erickson, Ph.D.
jennifer.erickson.2@bc.edu
Boston College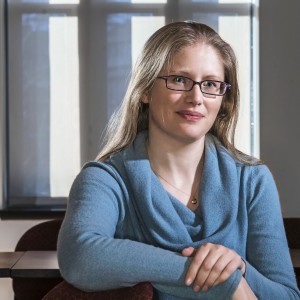 Country: United States (Massachusetts)
About Me:
Jennifer L. Erickson is an associate professor of Political Science and International Studies at Boston College. Her research interests include international security and arms control, small and major conventional weapons, sanctions and arms embargoes, and the new weapons and the laws and norms of war. Her book, Dangerous Trade: Conventional Arms Exports, Human Rights, and International Reputation (Columbia, 2015), explains states' commitment to and compliance with new multilateral arms export initiatives and is the winner of the APSA Foreign Policy Section's 2017 Best Book Award. She has ongoing projects on the politics of arms embargo imposition and compliance and the creation of laws and norms related to new weapons technologies. Currently, Erickson is also a faculty affiliate at MIT's Security Studies Program and an Associate Editor at the journal Security Studies. Previously, she has held fellowships or affiliations at Stanford University, Harvard University, Dartmouth College, the Stiftung Wissenschaft und Politik (SWP), and the Wissenschaftszentrum Berlin (WZB). She holds a B.A. in Political Science from St. Olaf College and a Ph.D. in Government from Cornell University.
Research Interests
Arms Transfers
Foreign Policy
International Law & Organization
Nuclear Weapons
European Politics
Specific Areas of Interest
International Security
Arms Control
Economic Sanctions
Global Governance
Conventional Arms Trade
Nuclear Non-Use
Publications:
Journal Articles:
Books Written:
Book Chapters: