Amy Erica Smith, Ph.D.
aesmith2@iastate.edu
Iowa State University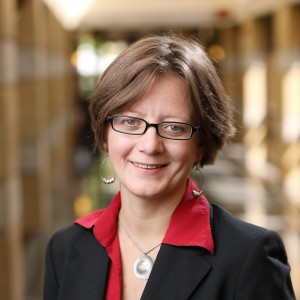 About Me:
I'm an assistant professor of political science at Iowa State University. My research focuses on citizens' political ideas and behavior, with a strong regional focus on Latin America, and particularly Brazil. Much of my recent work is on religion and politics. My academic writing has been published in various peer-reviewed journals and books. I have also written blog posts and articles for venues such as AmericasQuarterly, The Monkey Cage blog (Washington Post), Duck of Minerva, Vox.LACEA, and Religion in Public, and I have been interviewed in sources such as the New York Times and Iowa Public Radio. I received my Ph.D. in political science from the University of Pittsburgh in Fall 2011. Please see my website for further information, or get in touch.
Research Interests
Latin American And Caribbean Politics
Religion & Politics
Comparative Democratization
Gender and Politics
Political Participation
Public Opinion
Representation and Electoral Systems
Countries of Interest
Brazil
Venezuela