Aditi Malhotra, Ph.D. Candidate
aditimalhotra008@gmail.com
Westfälische Wilhelms-Universitat Münster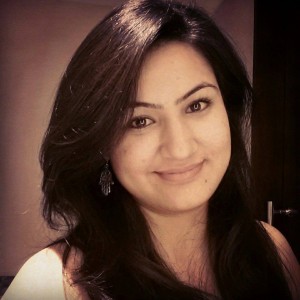 About Me:
I am Aditi, a PhD Candidate at the Graduate School of Politics (GraSP), University of Münster, Germany. My thesis concentrates on the evolution of India's security role in the Indo-Pacific region. I have been engaged in Track II dialogues focussing on nuclear issues in South Asia. My areas of interest include strategic and security issues related to South Asia, India's foreign and security policy the towards Indo-Pacific region, and nuclear proliferation and nuclear security issues. From Dec 2012 to Jan 2015, I was a Senior Research Fellow in the International Strategic and Security Studies Programme (ISSSP) at the National Institute of Advanced Studies (NIAS), Bangalore, India. Prior to joining NIAS, I was an Associate Fellow at the Centre for Land Warfare Studies (CLAWS), New Delhi (Mar 2010- Oct 2012). While at CLAWS, I was the Editor of Scholar Warrior, a bi-annual Journal of the institution. I hold a Master's degree in International Studies from the University of SheffieldUnited (United Kingdom) with a dissertation concentrating on 'Nuclear Security: The Case of Pakistan.'
Research Interests
Nuclear Weapons
Foreign Policy
Asian Politics
Conflict Processes & War
Specific Areas of Interest
India's Security Policy
Indian Foreign Policy
Act East Policy
Countries of Interest
India
Publications:
Journal Articles:
(2014)
Taking to the skies – China and India's quest for UAVs
,
Journal of the Indian Ocean Region
Unmanned Aerial Vehicles (UAVs), or drones, have undoubtedly attained a prominent position in contemporary and future defence technologies. Likewise, Asian militaries have continued to realise the operational value of such vehicles, whether for Intelligence, Surveillance, and Reconnaissance (ISR) or combat purpose. In the current times, wherein UAVs are proliferating globally, it remains pivotal to understand their relevance, uses and implications, particularly with regard to emerging powers. It is in this context that the paper seeks to explore and compare the cases of the two rising Asian giants, India and China. The paper explores their UAV programmes, possible defence-oriented employments, and current technological capabilities to produce UAVs. The relevance of UAVs is assessed in terms of India and China's present military doctrines, security requirements (current and future) and how the UAVs fit into their security landscape. Finally, the article delves into the strategic implications of the greater proliferation and rampant employment of UAVs in the region.
(2012)
Indo-Vietnam Relations: An Answer to Sino- Pak Partnership?
,
Maritime Affairs Journal of the National Maritime Foundation of India
China's assertive rise and India's ambition of transforming into a major player have been instrumental in shaping the dynamism of Southern Asian geopolitics, which has tied the two countries in a competitive grid. The article reviews the security cooperation between China and Pakistan and compares it to the Indo-Vietnam security equation. China's forays in the Indian Ocean Region, belligerence in the South China Sea, developments in Pakistan occupied Kashmir (PoK) and the ''string of pearls'' have attracted India's attention. Besides, experts for a long time have regarded the Sino-Pakistan military partnership as a threat to Indian security. In light of this, India has been strengthening its relations with Southeast Asian countries and Indo-Vietnam relations remain an important area of focus. Dwelling on the nuances of Indo-Vietnam relations, the article examines the security cooperation between India and Vietnam vis-a`-vis ChinaPakistan relations. Finally, the article deliberates on the possibility of Indo-Vietnam relations acting as a counter to the Sino-Pakistan partnership.